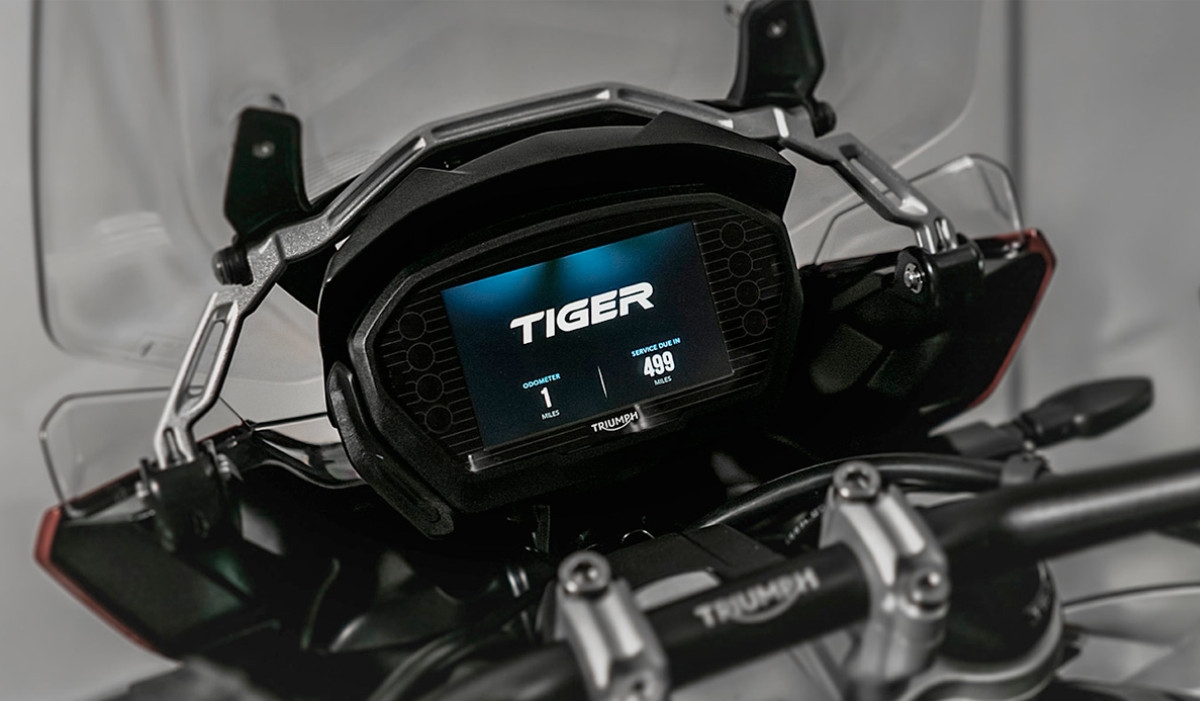 Tiger 1200 Technology
The new Tiger 1200 range delivers the absolute pinnacle in Tiger capability; in fact, no other Tigers have ever boasted this level of state-of-the-art technology.
The result is a ride with new signature features and core technology that offers an even more responsive adventure bike that you can take off-road with total confidence, while maximising your enjoyment on the road too.
The new Tiger 1200 XR and XC line-up are purpose-built to enhance your ride to the maximum, and deliver superior comfort, capability and control.
Tiger 1200 XC Technology
A host of technology advances on the new 1200 XC range opens up a world of exciting off-road riding experiences to be discovered, conquered, and tamed. So when you're ready to leave the everyday behind, you'll find your perfect partner within the new Tiger 1200 XC line-up.
Tiger 1200 XR Technology
The endlessly capable, innovative and feature-packed new Tiger 1200 XR line-up makes any journey feel epic yet effortless. When you want a road ride that's smooth and commanding, with plenty of technology for thrilling explorations off the beaten track, the new 1200 XR range is a perfect choice.
Core Technology

The Tiger 1200s' exceptional core technology includes: Triumph Semi Active Suspension (TSAS) which allows the rider to electronically control the level of ride with automatic front and rear suspension damping and automatically adapted pre-load settings, for rider size and payload. Optimised cornering ABS which adapts the level of ABS automatically to maintain the optimum braking, whatever the lean angle. Optimised cornering Traction Control automatically adapting the level of control whatever the lean angle. Hill Hold which prevents the bike rolling backwards or when setting off on steep incline. Electronically adjustable screen for greater comfort and aero protection. Cruise control enhanced for easier and more intuitive use on the move. Heated grips with a new more intuitive button on the grip, Heated rider and pillion seats with independent controls for rider and pillion. USB & 12v power sockets to charge up your devices on the move or fit additional technology accessories.
Adjustable Full-Colour TFT Instruments

New full-colour 5″ TFT Tiger instrument screen available on mid and top specification 1200 XC and XR motorcycles.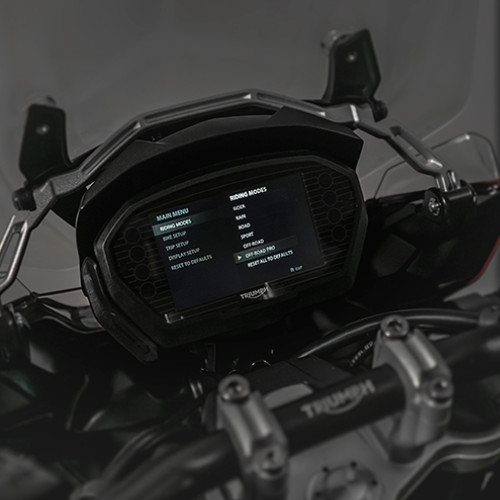 New angle-adjustable TFT display screen with clear and intuitive menus that give riders quick access, through new ergonomic switchcubes, to the state-of-the-art, rider-focused technology available from the bike's on-board computer.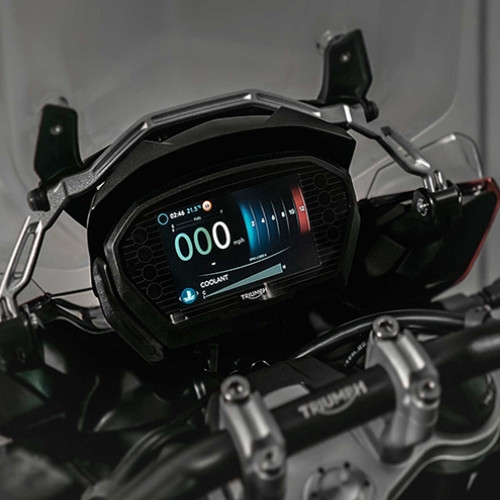 Up to six different easy-to-read screen display styles, with pre-set layouts that the rider can change, even on the move. The integrated ambient light sensor automatically ensures the clearest possible presentation of information in all weather and light conditions.